2019 Country Megaticket presented by Mattress Warehouse
Please note General Parking is included in the final price
Event Info
2019 Artist lineup includes Thomas Rhett 6/13, Rascal Flatts 6/29, Dierks Bentley 7/12, Florida Georgia Line 7/25, Chris Young 8/22 and Luke Bryan 9/08.
Note: Chris Young is a reserved seat show. All other Megaticket shows have a general admission dance floor. If you want to be in the general admission orchestra pit choose a seat in the Platinum Pit package. For Chris Young you will have a reserved seat on the floor. If you want a reserved seat for all 6 shows you will choose the Platinum Reserved package. Your Platinum Reserved seat will be located in the 100 level of the venue. All Platinum packages include 1 ticket, 1 preferred parking pass per order, a dedicated entrance at the main gate for Platinum Megaticket holders plus 30 minute early entry into the Boathouse Brewery for Platinum food and beverage specials.
Lineup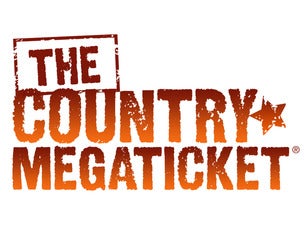 Ticket Limits
There is a 6 ticket limit on Platinum packages. There is an 8 ticket limit on all other Megaticket packages.
Accessible Tickets
Ticketmaster, on behalf of its clients, strives to make it as easy as possible to purchase accessible seating tickets for venues across the country. Most venues offer accessible seating areas to accommodate their guests. Availability and type of accessible seating tickets will vary based on each venue's policies and/or the type of event taking place. Note: Venues are solely responsible for establishing their own accessible seating ticket policies. Some venues sell all or a portion of their accessible seating tickets only through their box office and not through Ticketmaster.
Please call 1-800-745-3000 to order your tickets by phone.
Fan Support Hours
Monday-Friday: 9 AM – 9 PM
Saturday: 9 AM – 8 PM
Sunday: 9 AM – 6 PM